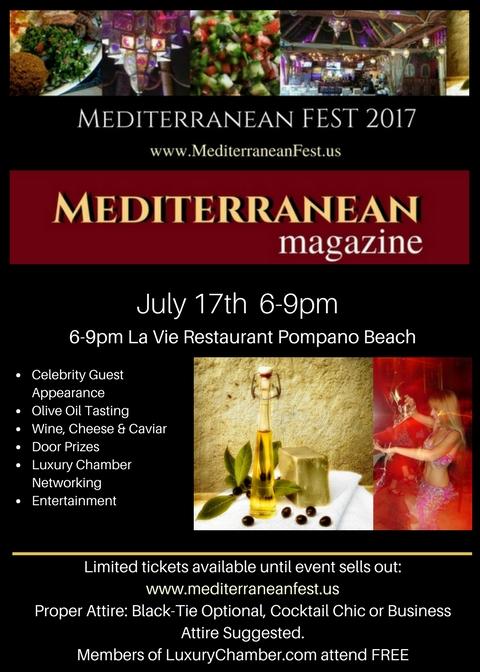 Welcome to Mediterranean Magazine's Lebanese Page! Here you can find everything you need pertaining to the South Florida Lebanese Community including: News, Lebanese Restaurants, Festivals, Olive Oil from Lebanon, Local Embassies, Language Classes, Lebanese Dating + Romance and much more!
مرحبا بكم في مجلة ثقافة البحر الأبيض المتوسط ​​في جنوب فلوريدا الصفحة اللبنانية! هنا يمكنك أن تجد كل ما تحتاجه المتعلقة فلوريدا الجنوبية بما في ذلك المجتمع اللبناني: أخبار، مطاعم لبنانية، مهرجانات، زيت الزيتون من لبنان والسفارات المحلية، دروس اللغة وأكثر من ذلك بكثير!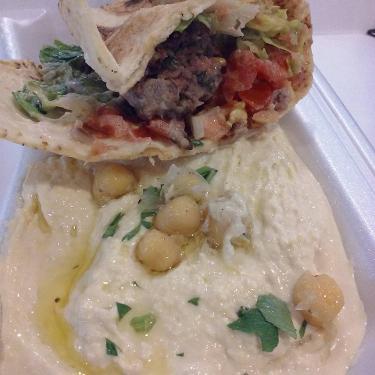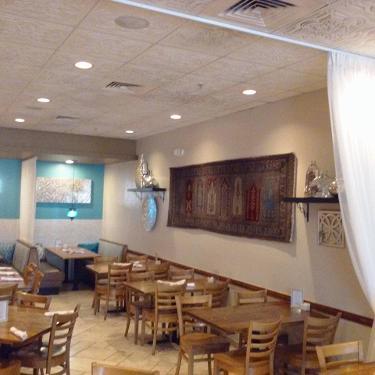 Kafta from Mazza Mediterranean in Pembroke Pines
Lebanese and Lebanese-American Celebrities from Florida
Catherine Keener
Adele Khoury Graham
Donna Shalala
Jaclyn Stapp Nesheiwat

Lebanese Restaurants & Nightclubs in South Florida
Meza Lebanese Nightclub & Grill
690 Yamato Rd. Boca Raton, FL 33431
561-998-7787
www.mezagrill.com
Ferdos Grill
4300 No. Federal Hwy. Ft. Lauderdale, FL 33308
954-492-5552
www.ferdosgrill.net
Shishka Lebanese Grill
1901 No. Federal Hwy. Pompano Beach, FL 33062
www.shishkagrill.com
Khoury's Mediterranean Grill
5887 SW 73rd St.
Miami, FL
305-662-7707
www.khouryrestaurantmiami.com
Shaddai Fine Lebanese Cuisine
9519 South Dixie Hwy
Pinecrest, FL 33156
786-401-7714
www.shaddaimiami.com
Al Amir Lebanese Cuisine
7794 NW 44th St.
Lauderhill, FL 33351
954-451-5300
La Vie Lebanese Restaurant
285 South Pompano Parkway
Pompano Beach, FL 33069
954-210-9818
Kabobji Middle Eastern Restaurant
3055 NE 163rd St.
North Miami Beach, FL
305-354-8484
www.eatkabobji.com
The Olive Tree
212 South Federal Hwy
Boca Raton, FL
561-362-1717
Layali Miami Lebanese Restaurant & Hookah
11402 NW 41st St.
Doral, FL
305-403-0188
www.layalimiami.com
Keese's American & Mediterranean Grill
4350 No Ocean Blvd.
Lauderdale by the Sea, FL
954-776-4616
www.keeses.com
Habibi Diner
751 Washington Ave
Miami Beach, FL
305-535-1339
www.habibidiner.com
Mazza Mediterranean Restaurant
15749 Pines Blvd
Pembroke Pines, FL 33028
954-436-9997
www.mazzarestaurant.net
Free Dabke Dance Class / Online Instructional Video
Dabke sometimes pronounced Dawb-Key or Deb-Key or Dawb Kaw is the traditional Lebanese Arabic Folk Dance. Here in South Florida Dabke Dancers can be found at Ferdos Grill on Federal Highway in Fort Lauderdale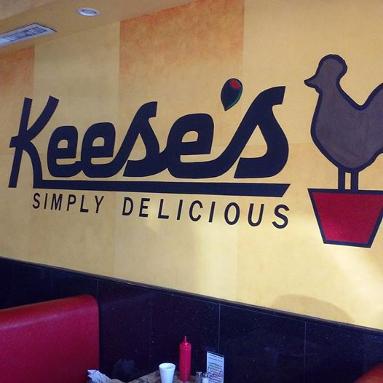 From The Sun Sentinel 2013:
Detroit's bustling Lebanese community in the 1940s was very predictable —unless you were Joe and Mary Thomas, two of Miami's pioneers from our nation's largest Lebanese population.
The top priority then was doing everything to help our war effort. Two of Mary's brothers went overseas, and the youngest died seven months later on the Pacific island of Morotai as part of Gen. McArthur's island-hopping campaign toward an attack on Japan.
To this day I carry a dog-eared article about my uncle George from the "War Page" of the Nov. 20, 1944, Detroit News as a reminder of his ultimate sacrifice for our freedoms.
He was also the person who introduced my mother to my father. Joe's tool-and-die job at the Hudson auto plant was converted to armament production. He won a glowing commendation from the Navy Department for developing a system to recycle damaged artillery from the field, which enabled him to get needed weapons back on the front much quicker.
After the war, Mary and Joe were married and began raising a family. Mary grew up on the second floor of her father's grocery store, and helped Joe open their own store. Unlike their parents, both from Lebanon, they decided they did not want their children working in the auto plants or the family store.
Upon hearing great things about Miami from their close family friend, John Yunis, they headed south in 1955 and first lived in an apartment house he owned across from the Orange Bowl.
They later bought a house nearby on Northwest Third Street. Their oldest children attended Citrus Grove Elementary and Junior High and ultimately Miami High. Mary's father had refused to let her take a scholarship to a local college, despite being at the top of her high school class in Detroit. His old-country attitude was that education was a waste of time, especially for women, who should work in the family business.
This great disappointment shaped Mary's number one life goal: do everything possible to give her children the maximum possible education. Joe, who briefly attended the University of Detroit, but could not afford to continue, agreed.
As a result, one of their greatest accomplishments was that all five of their boys became doctors: two college professors with Ph.D.s, two orthodontists, and one optometrist. The total of 16 different undergrad and graduate degrees for their five boys made up for the two college degrees they were not allowed or could not afford to pursue.
Besides raising and educating her five boys, Mary's second life was dedicated to helping found and develop Our Lady of Lebanon Church in 1973, which was established in the old Food Fair market on Coral Way. Joe converted the check-out counter to an altar, so the first Mass could be held on Dec. 30, 1975.
When the church was struggling to generate income to pay off its mortgage, Mary suggested a weekend festival, as they had in their Detroit church. With their grocer backgrounds, Mary and Joe went to the farmers market to get fresh fruits and vegetables. She then organized a group of women who worked nonstop for a week to make homemade Lebanese food and treats. She was able to convince many local business people and others to make contributions for the fair, including live music.
The first festival in 1978 was a great success, and since then it has expanded to include arts & crafts, folkloric dances, and other fun activities. The 36th Annual Lebanese Festival will be held Jan. 25-27, 2013, and it is the top moneymaker for the church. Approximately 5,000 Miamians and visitors enjoy it each year, but few know who the brainchild was behind it.
Mary was also the founder and first president of the Ladies' Guild at the church in 1974. She continued her work at the church for decades until her health deteriorated. Among the many accolades she received from the church and the national Maronite Church was the Silver Massabki Award in 1976. It is given to members of the parish "who have contributed

Read more here: http://www.miamiherald.com/news/special-reports/history-miami/article1945988.html#storylink=cpy