Mediterranean Travel Insurance in 2016 - To do or not-2-do?
With gas prices plummeting and disposable income on the rise international travel is the best option. With a strong dollar among other factors you can now enjoy a Mediterranean vacation for pennies on the dollar! Nonetheless a Mediterranean vacation is not cheap. The cheapest vacation is garnered by a youngster buying a one-way ticket to Greece or Italy and then staying at a hostel for a couples weeks and then calling mom and dad for a return ticket home. Since Mediterranean readers tend to be more sophisticated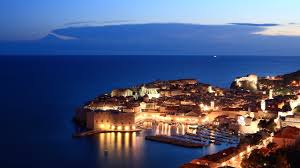 than that we will not focus on budget travel yet we will share some insight on how you may protect your investment in travel via insurance. Whether you plan to travel to Dubrovnik, The French Riviera, or Manarola, Italy the best way to ensure peace of mind while traveling may be to purchase a travel insurance policy.