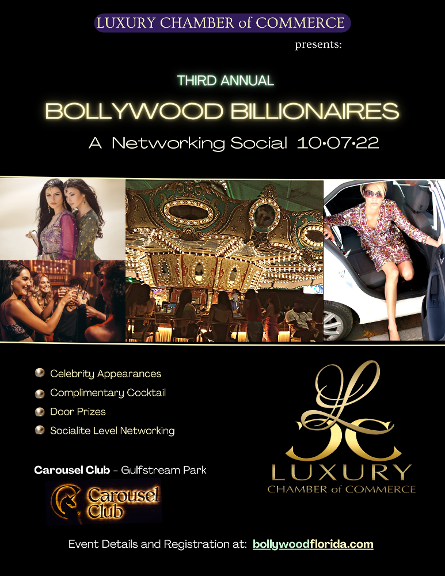 Mediterranean Knights and Socialites
Wednesday, May 12th

from 7-10 pm at

Vino's Wine Bar

- The Galt Mile Location
3312 NE 32nd Street Fort Lauderdale, FL 33308
To purchase multiple tickets at a discount click here:
$50 cash only at the door
Join us for an evening of business and social networking with other expatriates from the Mediterranean and Silk Road Regions of the world.
Complimentary Charcuterie Hors d'oeuves
Dress to Impress
Green Wrist Bands Provided for Business People
Red Wrist Bands Provided for Socializers
Affordable metered parking right next to the venue by the "Pay by Phone" app.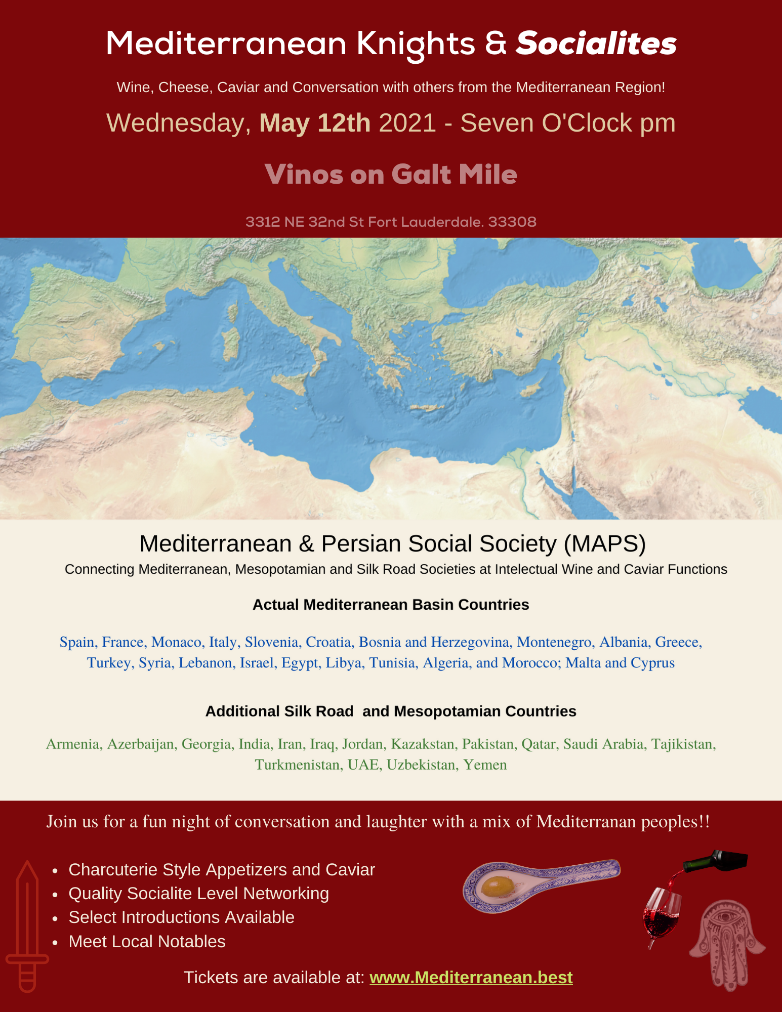 A short video clip of our group dancing to the fine Mediterranean guitar rhythms of Gyorgy Lakatos on Monday December 16th 2019 at Yaacov Heller's Gallery 22 in Boca Raton. We had affluent guests in attendance from: The USA, London, Israel, Italy, Turkey, Iran, Hungary, Colombia, Russia and many more places. Wine was provided by Ronald Goldberg of Lamborghini Winery in Italia. Photos will be published in the January 2020 issue of South Florida Magazine. This was a Luxury Chamber Media Group production and a portion of proceeds were donated to In Jacob's Shoes and Enlight Unite Foundation!
Armenian Business Networking - Mediterranean Party - Fort Lauderdale - Persian Singles Party - Business and Social Networking - Meet People - South Florida - Eventi Italiano - Événement de réseautage d'affaires en France - ქართული ღონისძიება - Hrvatski događaj na Floridi - Ngjarje Shqiptare ne Florida - حدث مغربي في فلوريدا - אירוע רווקים ישראלים בפלורידה - Una Fiesta - رویداد سرگرم کننده - Eveniment distractiv - Eğlenceli Etkinlik