Interested in Israel? Consider Be'ersheva!
Americans should seriously consider doing business with or in Beersheva, Israel—the eighth-largest city in the country—as it offers several distinct advantages. The area is home to a growing economy and a highly educated population, both of which present lucrative opportunities for entrepreneurs and businesspeople. For example, the cost of living is lower compared to other metropolitan areas in Israel, making it an attractive option for those looking to invest in the region without spending too much capital. Additionally, the city's robust infrastructure makes it easy to get around and quickly transport goods and services.
Beersheva also provides access to a large pool of potential customers from across the Middle East region. In addition to its own population of nearly 200,000 people, the city is located just 80 miles south of Tel Aviv—Israel's largest metropolitan area. This proximity makes Beersheva a great place for companies looking to tap into new markets throughout the Middle East. The city also has strong connections with other cities in Europe, North Africa, and even Asia that enable businesses to expand their reach further than ever before.
The local government has also made a concerted effort in recent years to attract foreign investment by providing tax incentives for businesses operating within its borders. Furthermore, Beersheva has become known as an innovation hub where startups have access to state-of-the-art technology and resources they need to succeed while establishing operations in Israel's southernmost city. With its vibrant economy, strategic location, and supportive government initiatives, Americans will find tremendous opportunities when they do business with or establish operations in Beersheva.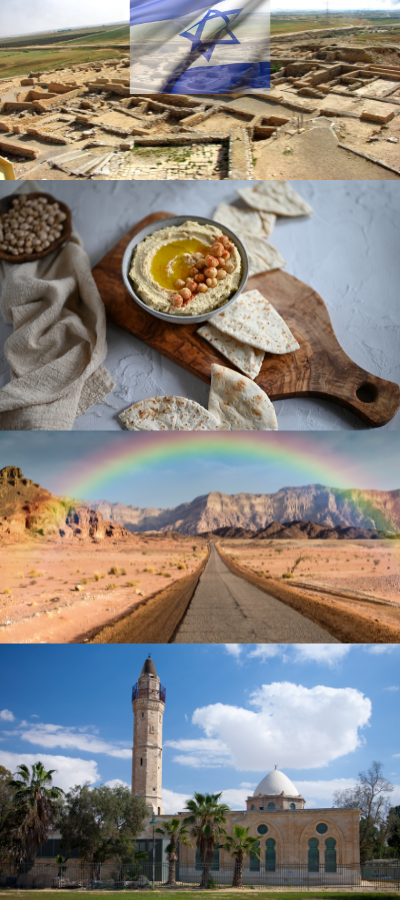 Some Israeli celebrities you may enjoy reading about:
1. Gal Gadot: Gal is an Israeli actress, best known for her roles as Wonder Woman in the DC Extended Universe, Gisele Yashar in The Fast and the Furious franchise, and as Diana in Batman v Superman: Dawn of Justice. She was born in Rosh HaAyin, Israel and served two years in the Israeli Defense Forces before beginning her acting career.
2. Bar Refaeli: Bar is an Israeli model who has appeared on the cover of Sports Illustrated magazine and is considered to be one of the most successful models to come out of Israel. In 2009 she was chosen as the Model of the Year by Maxim Magazine, and she has also appeared on television shows such as The X Factor Israel and Germany's Next Top Model.
3. Itay Tiran: Itay is an Israeli actor who has been a part of numerous films, television series, plays and musicals both in Israel and abroad. He has received numerous awards throughout his career including Best Actor at the Haifa International Film Festival for his role in Big Bad Wolves, Best Actor at the Jerusalem Film Festival for his performance in Out there Somewhere and Best Supporting Actor at the Ophir Awards for his work in Footnote.
4. Sarit Hadad: Sarit is an Israeli singer known for her pop music with Arab-Israeli and Middle Eastern influences. She first gained attention when she won a singing competition at age 11, subsequently releasing her debut album "Sarit Hadad 1" which went triple-platinum within months after its release. Sarit continues to be one of Israel's most popular singers with multiple albums released over 10 years that have all gone gold or platinum status; her latest album "Uf Gof" (2016) reached number 1 on Billboard World Albums Chart shortly after its release date .
5. Ofer Shechter: Ofer is an Israeli actor best known for his roles in various feature films such as Your Name Is Doron (2004), Walk On Water (2004), The Band's Visit (2007), Big Bad Wolves (2013) and Blessed Benefit (2015). In addition to his film work he also appeared on TV shows such as Prisoners Of War (2010), Hostages (2012) ,and Our Song (2014). He won Best Actor award at Tribeca Film Festival in 2013 for his leading role in Big Bad Wolves .
6. Moran Atias: Moran was born in Haifa, Israel but moved to Italy when she was a teenager where she started her acting career by appearing on Italian television programs before moving to Los Angeles to pursue a broader range of roles including TV series like Crash(2008-2009) and Tyrant(2014-2016). She also had roles on films such as Third Person(2013) by Paul Haggis ,Crossing Over(2009) by Wayne Kramer ,Mother Of Tears(2007 )by Dario Argento .
7. Aviv Geffen: Aviv is an Israeli singer-songwriter who rose to prominence during the mid-1990s after establishing himself as one of Israel's leading rock musicians with his group Black Field . He has released 12 studio albums along with another 5 live albums over 20 plus years showing no sign of slowing down anytime soon; recently he wrote songs for Disney animatio Zootopia soundtrack .
8. Idan Raichel: A singer, writer, famous-musician and founder of the Band: Idan Raichel Project. Ashkenaz in background yet clings to Sephardic and other other earthy cultures and musical elements. He mixes Middle Eastern, African and Latin beats into his delightful songs. He believes peace can be found by learning about other people's cultures and making them your own!
Luxury Chamber Media Group
Ⓒ 2013 to Present