Noted Italian Distributor of Performance Motorcycle and Bicycle Suspension Products Opens US Distribution Arm
We believe that our approach to high performance two-wheelers, which is to provide great products and help technicians by offering comprehensive training, will have a significant impact on bicycle and motorcycle riders in the

USA

"
Andreani, known throughout
Europe
as the premier distributor of motorcycle and bicycle suspension products, announced today the opening of their first US office and distribution center, located in
Hendersonville NC
. The facility is building a stock of products from their own lines as well as well-known brands that will be distributed to US bicycle shops and motorcycle dealerships.
The Andreani
USA
facility is a 10,000 square foot distribution center and houses the offices for Andreani
USA
. The company currently employs five people in the US and expects that number to increase as business grows. Andreani
USA
currently distributes products from SKF, Intek, Kayaba, Showa, and Ohlins, as well as its own Andreani line of suspensions for motorcycles and bicycles.
Andreani USA will begin offering this type of training in the United States later this year and will encourage technicians from their customers' dealerships to attend, along with tuners from some of the top road racing and motocross teams in the industry. The company will also offer training for mountain bike racing teams and technicians, leveraging the company's deep roots in all types of performance two-wheelers.
The company expects the staff in Hendersonville to grow to 10-15 employees by the end of 2023 and will expand to offer more products and more top brands of motorcycle and bicycle suspension products.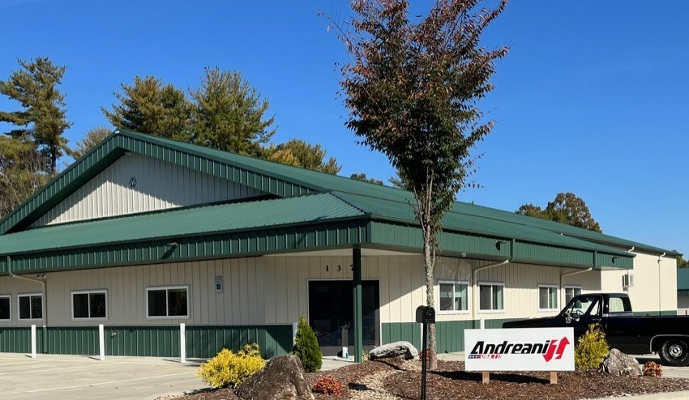 "The Andreani Group is thrilled to open our operations in
the United States
. The US market is a tremendous opportunity for our company. We believe that our approach to high performance two-wheelers, which is to provide great products and help technicians by offering comprehensive training, will have a significant impact on bicycle and motorcycle riders in the
USA
," said President of Andreani
USA
Luciano Ubaldini
.
Visiting Castellamare del Golfo in Sicily
Visiting Castellamare del Golfo in Sicily is a must for any traveler looking to experience a unique slice of Italian culture and history. The small fishing community is located on the Tyrrhenian coast, giving it spectacular views of the Mediterranean Sea.
Castellamare del Golfo has been inhabited since at least the 8th century BC, when Greeks and Phoenicians arrived to settle the land. The town was then taken over by Romans, Arabs and Normans over the centuries, resulting in a rich cultural history that visitors can explore today.
The picturesque old town is full of colorful architecture, cobbled streets and alleyways with plenty of shops, restaurants and cafes to explore. Visitors can take in breathtaking views from Castellamare Castle or visit its beautiful churches such as Church of San Vito or St Domenico's Cathedral.
The coastline around Castellamare del Golfo is also stunning and perfect for swimming, snorkeling and diving. There are plenty of beaches to choose from such as Torre Salsa Beach or Tonnara di Scopello Beach with its crystal-clear turquoise waters. It's no surprise that this area has been declared an official nature reserve due to its abundance of flora and fauna.
For those looking for an adrenaline rush there are plenty of activities available such as kayaking, windsurfing or even paragliding off Monte Inici – one of the highest points near Castellamare del Golfo with incredible views out across the Mediterranean horizon! With so much beauty and variety in one place it's easy to see why Castellamare del Golfo should be a top destination for any traveler looking for an unforgettable holiday experience!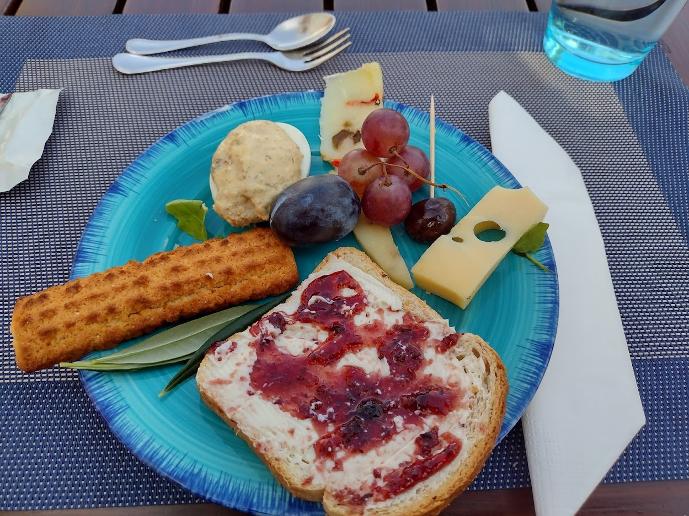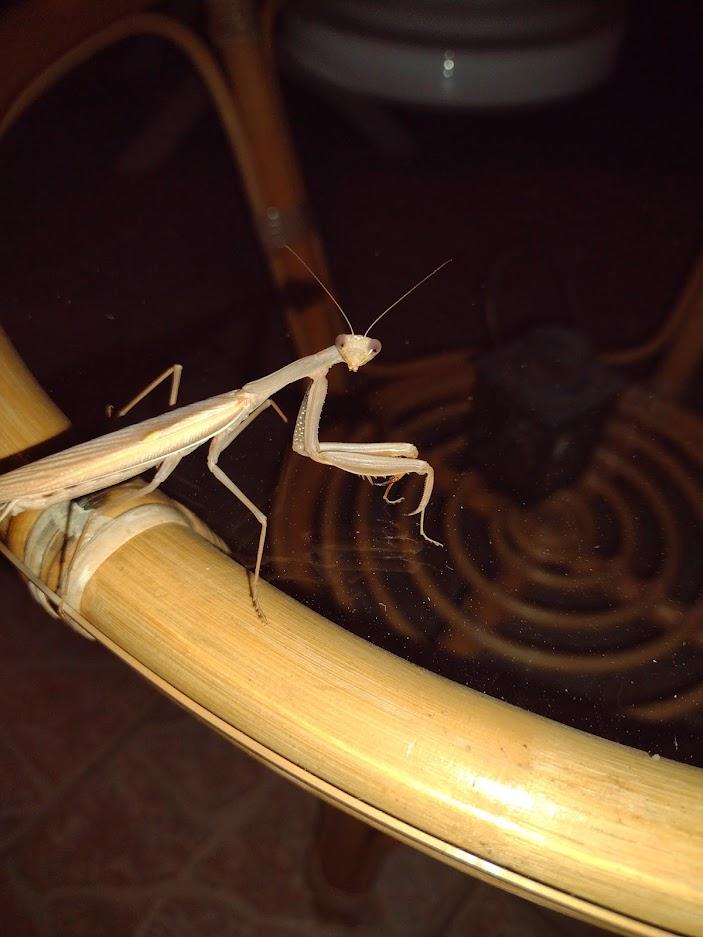 Andrea Garofalo
Performing Live at the 22 Year Anniversary Soiree for Mondo Italian Magazine
Andrea Sung his heart out at Historic Maxwell Room in Fort Lauderdale on August 15, 2022
Guests where enthralled with his passion!
Taranto Italia with Carla Horlock
The City of Two Seas with Natural Harbors rich in seafood, oysters, octopus and mussels with beautiful coastlines and beaches...
COSTA UNVEILS SUMMER CRUISE VACATIONS IN MEDITERRANEAN
The Italian company's new summer itineraries, starting in May, will feature proximity cruises with longer port stops, new excursion programs and revamped food experiences.
Costa Smeralda and Costa Firenze will sail in the Western Mediterranean, while Costa Deliziosa and Costa Luminosa will sail in the Eastern part.
Genoa, April 22, 2021 - Summer is approaching, and with it the desire and the possibility to finally plan moments of leisure, relaxation and vacation with blue sea and yellow sun. These are precisely the colors of Costa Cruises, which today announces its programs for the 2021 summer, with enhanced health and safety protocols and exciting new features for cruises to beautiful destinations in the Mediterranean. Featuring extended stays at ports of call and organized shore excursions exclusive to Costa guests, the Italian company's Mediterranean cruises will include two ships in the west and two in the east with sailings to Italy, France, Spain and Greece, and itineraries accessible from 13 different ports of embarkation. Each ship will also feature the Costa Safety Protocol, which includes enhanced health and safety procedures for all aspects of the cruise experience, both on board and ashore, which were implemented in the past months of cruise operations. "We have updated our program for this summer based on a scenario of port and destination re-openings that is becoming increasingly clear and that now allows us to better plan our operations and offer extraordinary cruise vacations to the many guests who look forward to relaxing and memorable holidays," said Mario Zanetti, President of Costa Cruises. "We decided to focus on destinations in the Mediterranean, close to our European guests, that can be discovered or re-discovered in a truly unique way. Now we can finally say that the Costa summer begins, and we cannot wait to welcome our loyal guests as well as newcomers – all of whom can count on us for high-quality service, dining and entertainment, wonderful destinations and an exceptional onboard experience with enhanced safety protocols." The new summer itineraries will feature extended stops in ports of call to allow guests to spend more time on shore. Costa will also introduce a renewed program of excursions that will allow guests to discover offthe-beaten-path locations that are exclusive for Costa guests. The onboard experience will be further enriched by new menu options featuring "destination dishes" linked to the locations visited by Costa ships. Costa's two newest and most innovative ships will operate in the Western Mediterranean: Costa Smeralda, the LNG-powered flagship, and Costa Firenze, the new ship inspired by the Florentine Renaissance and delivered last December, which will experience a real debut. As already announced, the first ship to depart will be Costa Smeralda, on May 1, which will take guests to beautiful Italian locations on three- and four-day mini-cruises that will make it possible to enjoy a shorter experience or, alternatively, a week-long cruise, calling at Savona, La Spezia, Civitavecchia, Naples, Messina and Cagliari. This Italian itinerary will be extended until July 3, when the ship will return to offer week-long cruises visiting Savona, Marseille, Barcelona, Palma de Mallorca, Palermo and Civitavecchia. Cruises in Italy will continue to be available on Costa Firenze, which will set sail on her first trip on July 4, with an all-Italian itinerary that includes Savona, Civitavecchia, Palermo, Naples, Messina and Cagliari. From September 12 until mid-October, Costa Firenze will also be offering one-week international cruises including Savona, Civitavecchia, Naples, Ibiza, Barcelona and Marseilles. On the eastern side of the Mediterranean, two other ships will sail, the twins Costa Luminosa and Costa Deliziosa.
Luxury Chamber Media Group
Ⓒ 2013 to Present