Mezli Launches World's First Fully-Autonomous Restaurant in San Francisco
Mezli, a startup based in San Mateo, CA, has announced the launch of its fully-autonomous robotic restaurant, the first of its kind in the world. The restaurant, located in the Spark Social food park in San Francisco, will be celebrating its grand opening on Sunday, August 28, 2022.
Mezli's restaurant will be the first-ever to serve a full hot menu to customers without requiring any human intervention. This automated approach allows Mezli to offer its menu of Mediterranean grain bowls, sides, and drinks at a significantly lower price point than similar fast-casual restaurants – its grain bowls start at $6.99 – providing a healthy, convenient and affordable dining option for neighborhood residents and workers.
Mezli was founded by a team of Stanford engineers: Alex Kolchinski, Alex Gruebele, and Max Perham. As graduate students at Stanford, Mezli's founders found that they had no nearby food options that were convenient, affordable, and healthy. Putting their technical backgrounds to use, they teamed up with Michelin-star chef Eric Minnich to solve the problem with a combination of robotic and culinary innovation.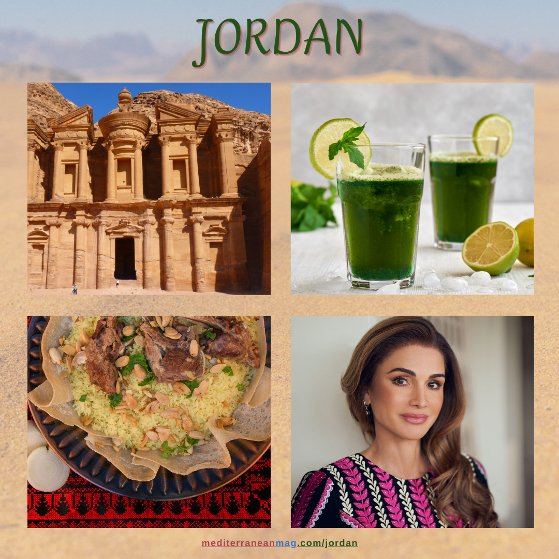 Mezli's approach of unlocking fresh, healthy food at affordable prices by reimagining the nature of food service from the ground up has already attracted attention. "It resonates with me," Mezli's investor Pieter Abbeel said. "Anything physical is always harder than you think, so if you don't come up with a first principles way to solve it, it will be difficult. In addition, from day one, the food was being served and that is compelling."
Looking ahead, after the launch at Spark Social, the Mezli team plans to expand to multiple locations while also widening the culinary options available through the Mezli platform. Because robotic Mezli restaurants are smaller and cheaper to build than traditional fast-casual restaurants, they can be deployed in a wider range of locations, at a smaller carbon footprint per location, while serving fresh, healthy meals at a low price point. It's exactly that offering that Mezli's team plans to eventually make available nationwide.
HER MAJESTY

QUEEN RANIA OF JORDAN

ANNOUNCED AS CO-CHAIR FOR THE KERING FOUNDATION'S FIRST-EVER

CARING FOR WOMEN DINNER
Jordan River Foundation Added to List of Beneficiary Organizations
The Kering Foundation announced Her Majesty Queen Rania Al Abdullah of Jordan as an event Co-Chair for the first-ever Caring For Women Dinner taking place on September 15 in New York City. She will join previously announced Co-Chairs Salma Hayek Pinault, François-Henri Pinault, Gisele Bündchen, LaTanya Richardson Jackson, Samuel L. Jackson, Julie Mehretu, and Gloria Steinem.
Hosted by Anderson Cooper, the Caring for Women Dinner will also benefit HM Queen Rania's organization, the Jordan River Foundation (JRF), which was established in 1995 with a focus on child safety and community empowerment. JRF joins other Caring for Women Dinner beneficiaries: the National Network to End Domestic Violence (NNEDV), Ms. Foundation For Women and Global Fund For Women. One hundred percent of proceeds from the event will benefit these four organizations.
JRF continues to advance safety and welfare for children, equal opportunities, and sustainable growth as it marks the transformation of hundreds of thousands of beneficiaries reached under its Community Empowerment and Child Safety Programs. Proceeds from the event will help JRF provide case management and counseling services for women and children who are at-risk or survivors of abuse; as well as a toll-free Family & Child Helpline which offers support, guidance and referral services to women, children and parents.
An active humanitarian and mother of four, Queen Rania of Jordan's work has focused on empowering local communities and women, improving education, driving innovation and entrepreneurship through society, and finding innovative solutions to the world's greatest challenges. She is an influential voice in fighting stereotypes of Arabs and Muslims, and fostering greater understanding between people of different faiths. Her Majesty serves on the boards of United Nations Foundation (UNF) and the World Economic Forum (WEF). She is also UNICEF's first Eminent Advocate for Children, a member of the International Rescue Committee's (IRC) Board of Advisors, and a member of Prince William's Earthshot Prize Council.
In recognition of her work, the Queen has received numerous prestigious awards including the Foreign Press Association's Humanitarian Award, the World Childhood Award, the Atlantic Council Global Citizen Award, the Walther Rathenau Prize, the Vital Voices Global Trailblazer Award, and the Zayed Award for Human Fraternity.
Luxury Chamber Media Group
Ⓒ 2013 to Present