Albania is a place to be taken SERIOUSLY!!!
Albania is a stunningly beautiful country, and its capital city of Tirana is one of the most luxurious and vibrant cities in Europe. Whether you're looking for a relaxing beach holiday, a cultural trip to explore Albania's ancient sites, or an adventure filled with exploration and discovery, Tirana has something to offer everyone.
The architecture in Tirana is stunning: cobbled streets lined with Ottoman-era buildings and colourful neoclassical churches make it feel like you've stepped into a fairytale. From the historical centre – home to the iconic clock tower – to the modern cityscape, there are plenty of places to explore and admire. There's also an array of museums, art galleries, theatres, cafes and bars providing plenty of culture and entertainment.
But it isn't only the architecture that makes Tirana an attractive destination; its nightlife is another major draw. The city comes alive at night with its many bars, clubs and restaurants offering up everything from local Albanian cuisine to international favourites. No matter what your taste or budget is, you'll find something that suits you here.
Another great reason to travel to Albania is for its natural beauty. With mountains looming over snow-capped peaks in winter months and cascading waterfalls throughout summer, Tirana provides a perfect backdrop for outdoor activities like hiking, cycling or canoeing. Add in some pristine beaches along the Adriatic coast just an hour away by car and you have yourself a playground that will leave you spoiled for choice!
Whether you want to get lost amongst ancient ruins or be spoilt with luxury shopping opportunities – Albania has something for everyone! From culture-filled days exploring architecture and history to evenings spent watching theatre performances under the stars – why not plan your next trip today?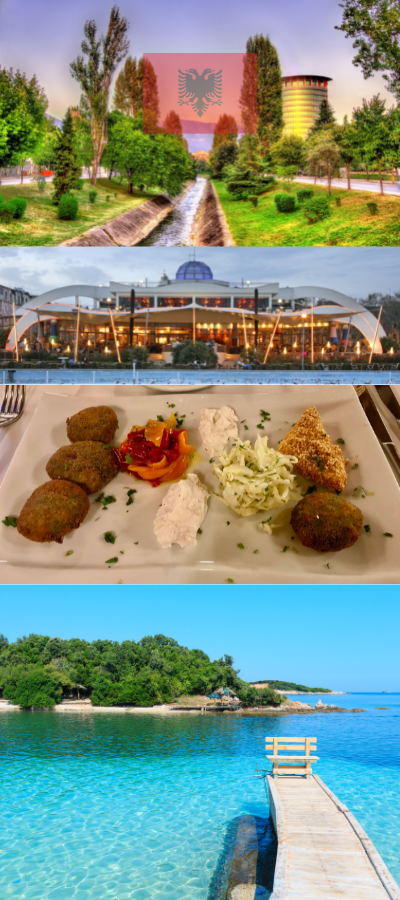 Luxury Chamber Media Group
Ⓒ 2013 to Present