MEDITERRANEAN magazine | Morocco
Morocco is an incredible destination, full of culture and exotic experiences. From the stunning beaches of Essaouira to the snow-capped peaks of the Atlas Mountains, there are plenty of reasons to plan a trip to Morocco. Here are just a few that will inspire you to go.
1. Explore vibrant cities- Morocco's cities are buzzing with life, color and culture. From the ancient medina of Marrakech to the modern city of Casablanca, you'll find something unique around every corner.

2. Sample delicious cuisine- Moroccan food is world-famous for its fragrant spices and array of flavors. From street stalls in Rabat to seaside cafes in Agadir, there's plenty of delicious moroccan dishes to try.

3. Enjoy outdoor adventures- With its diverse landscape and range of climates, Morocco is an ideal destination for outdoor adventurers. From hiking in the High Atlas Mountains to surfing in Taghazout, you'll be so spoiled you will not want to return home.
4. Shop for exotic goods- From the bustling markets of Marrakech to small boutiques in Essaouira, there are plenty of places to pick up some mementos and souvenirs from your Moroccan adventure. You'll find everything from handcrafted leather bags to traditional moroccan spices - all at great prices!

Travel Tip: Consider using an open-ended date search on the SkyScanner website!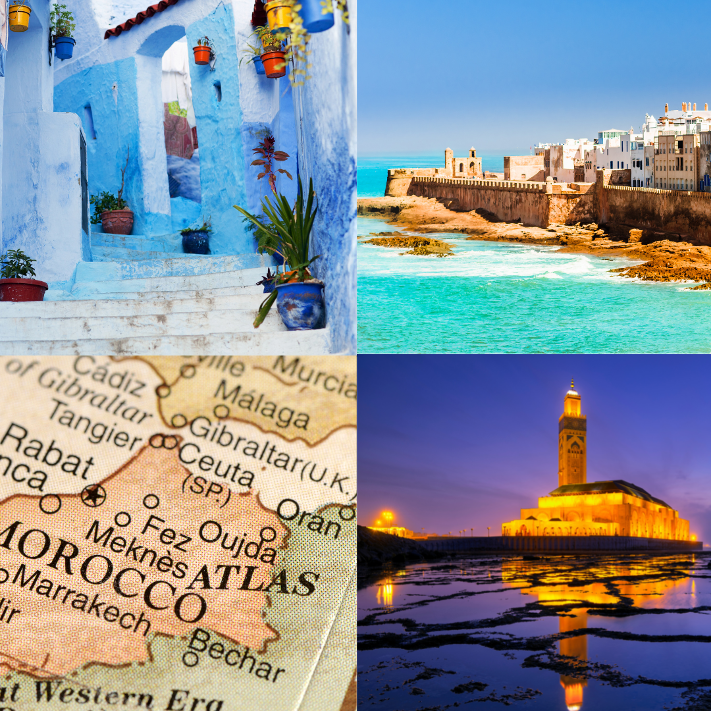 Rouge Moroccan Courtyard
908 71st St.
Miami Beach, FL
305-720-9125
www.rougemiamibeach.com
Fez Moroccan Miami
512 Espanola Way
Miami Beach, FL 33136
305-672-4469
www.fezmiami.com
Luxury Chamber Media Group
Ⓒ 2013 to Present